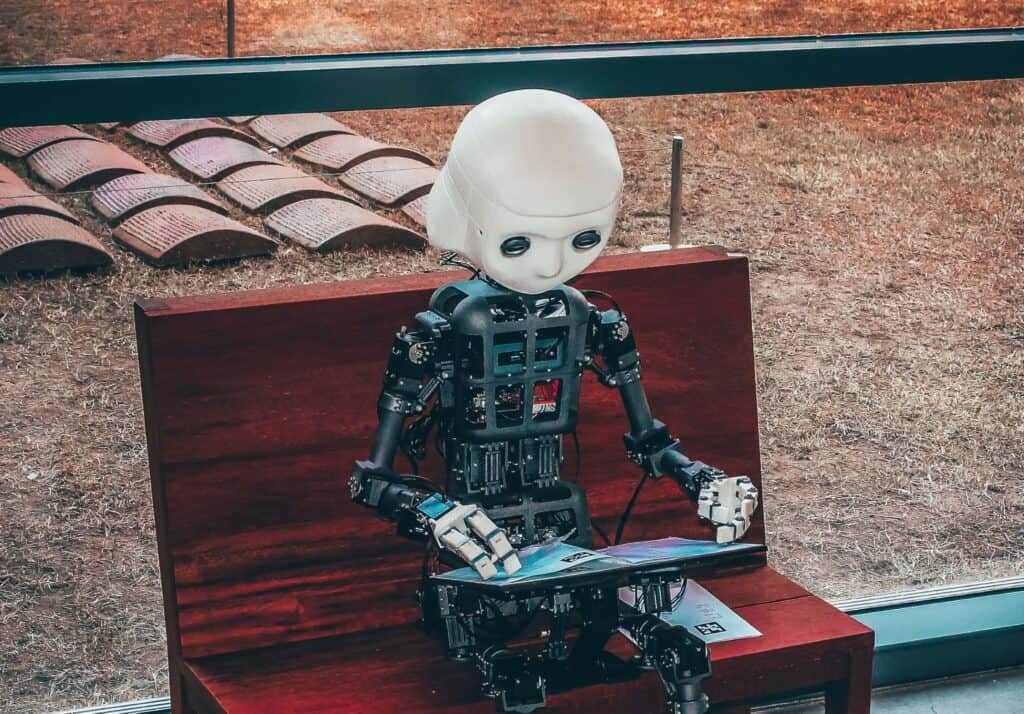 How to use AI in email marketing?
If there is one marketing trend we can be sure will dominate 2023 it's AI tools for content creation and distribution. Within one week of its launch on 30th November 2022, OpenAI's Chat GPT crossed one million users, a trajectory that is only going in one direction.
Regardless of whether you see this as a threat or an unprecedented opportunity, AI-powered tools are here to stay. In fact, a recent survey from Contentoo found that over half (53%) of content marketers are already using or testing AI. To stay ahead of the game, marketers must get a good understanding of the current capabilities and use them to their advantage.  and keep their finger firmly on the pulse.
This article will explore the benefits of using AI in email marketing and when it should be avoided. We'll also reveal some dos and don'ts of using AI in your marketing processes.
The benefits of using AI in email marketing
AI can be used in email marketing to craft killer headlines, create whole sections of body text, personalise messaging, optimise send times, and even inform strategy.  Here are some of the key benefits of using AI in email marketing.
Saves time. I'm yet to meet a marketer who couldn't do with more hours in the day. AI tools can take on multiple tasks, automate processes and reduce time-consuming jobs from hours to minutes.
Improves copy quality. AI's ever-expanding data sets help to identify and reduce errors and improve messaging. For example, AI-powered email marketing platforms can alert users to spelling and grammar mistakes or inconsistencies in tone of voice. It can even recommend ways to improve phrasing or construct clearer sentences.
Improves deliverability. AI tools use historical data to ensure your emails are sent to people at the best time possible. They cleanse and segment data lists and optimise the content structure so they stand the best chance of being received and read.
Want to improve your email deliverability with smart personalisation? Take a look at our platform today.
Increases impact and engagement. Email marketing tools that are powered by AI can create personalised messaging at scale in a matter of seconds. Providing leads and customers with targeted content based on their purchase history or behaviours can mean the difference between conversion and losing your recipient's interest.
When should you avoid AI in content creation?
Full disclosure – this article was produced without using AI. Or was it… 😉'
AI is great for creating generalised content but you need to be careful that the automated content does not plagiarise, show bias, or include incorrect or unsupported information.
Furthermore, AI tools can't produce original ideas (yet) so publishing AI-created content risks damaging your brand identity and alienating your audience if you don't give them the rich, unique content they want and deserve.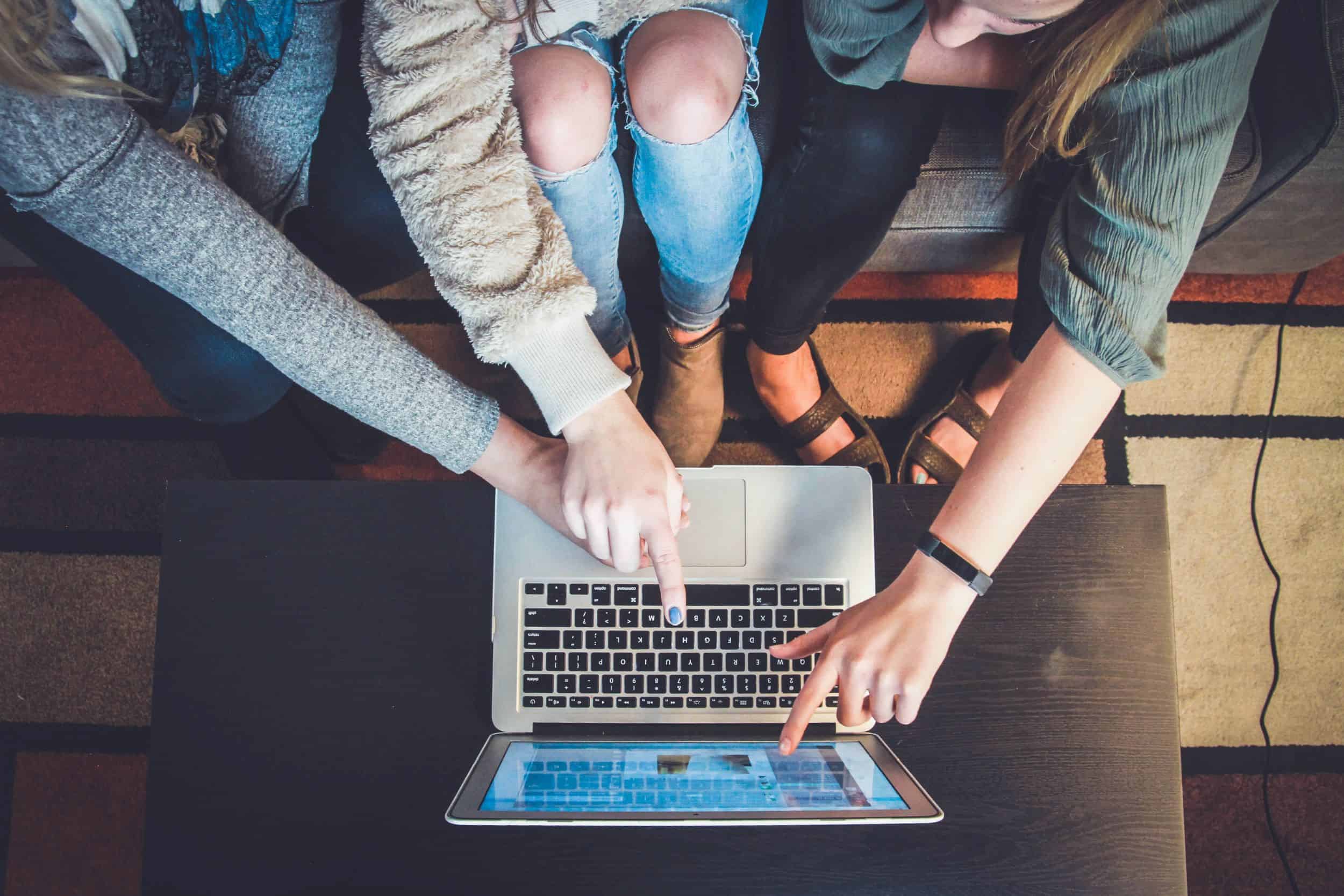 Dos and don'ts of using AI in email marketing
As you know, AI in content creation and distribution is developing at a pretty mind-boggling rate. While busy marketers will want to take advantage of using these tools it's important to be aware of the risks involved.
Here are some dos and don'ts to keep in mind so you can reap the rewards and avoid the pitfalls.
Dos
Use AI to do the legwork. This could be finding topics, helping with research, or to write out generalised content in your email.
Use AI-powered tools to find or even generate images that will perfectly communicate and emphasise your written content. Some tools can even analyse your audience profile and recommend visual content based on that data.
Choose the best integrated email marketing AI tools to suit your business. Key functionalities to consider include:

The ability to set up SMS campaigns within automation flows.
Automated tool to proactively check and cleanse email lists to get rid of fakes, spam and inactive users. Find out how this works on our email address checker.
The ability to test email addresses before sending to optimise deliverability.
The ability to predict the best time to send your email on an individual subscriber level and automate/set send times accordingly.
Functionality to include automated personalised recommendations, such as product promotions from your webshop.
Psssst… if you want all these benefits, and much more, check out our solution today!
Don'ts
Forget about the importance of unique content and the creative process. As mentioned above, AI content is machine generated and is not composed of original thoughts and ideas. Your brand's standpoint and view of a subject can offer real value and must take precedence.
Publish AI-created content without giving it a thorough review and fact check. This includes adapting the tone of voice so it reflects your brand style.
Rely too much on automated processes. You still need to check in regularly to make sure the programming you set is running as it should, and that email distribution and content personalisation are optimised. It's important to keep your automation goals in mind, as your campaigns evolve. Automation is a tool to help you and/or make it easier to reach your goal – not a goal in and of itself. You'll always have to do some of the legwork yourself and it's your knowledge and input that will help ensure you get the best results.
Forget that the world of AI-powered content is constantly evolving. Review your processes and tools regularly to make sure you and your customers are getting the most benefit possible.
A recent survey from Contentoo found that over half (53%) of content marketers are already using or testing AI.
–
As with all developments in marketing technology, it is vital that you and your team don't get left behind. Like it or not, AI is here to stay and, when used with the best interests of your brand and audience in mind, it can present some exciting opportunities.
As you know, the worlds of marketing and technology move fast and we simply don't know what developments are around the corner. Our advice is to experiment with the tools and identify solutions that could help you save valuable time and enhance your processes. Maintain a healthy level of caution and remember that your customers chose your brand and are loyal to it because of the value you offer and the trust you are committed to building.
Make sure your brand voice is clear and present across all marketing channels, at all times. AI is a long way from replicating the personality and human touch that ensures you stand out from the crowd. Use it as a tool to enhance creativity and innovation rather than replace it altogether.
As you can see there are plenty of exciting benefits and opportunities presented by the use of AI in email marketing. Find out more about how Maileon's solution can enhance your email marketing processes and help you get your brand the attention it deserves.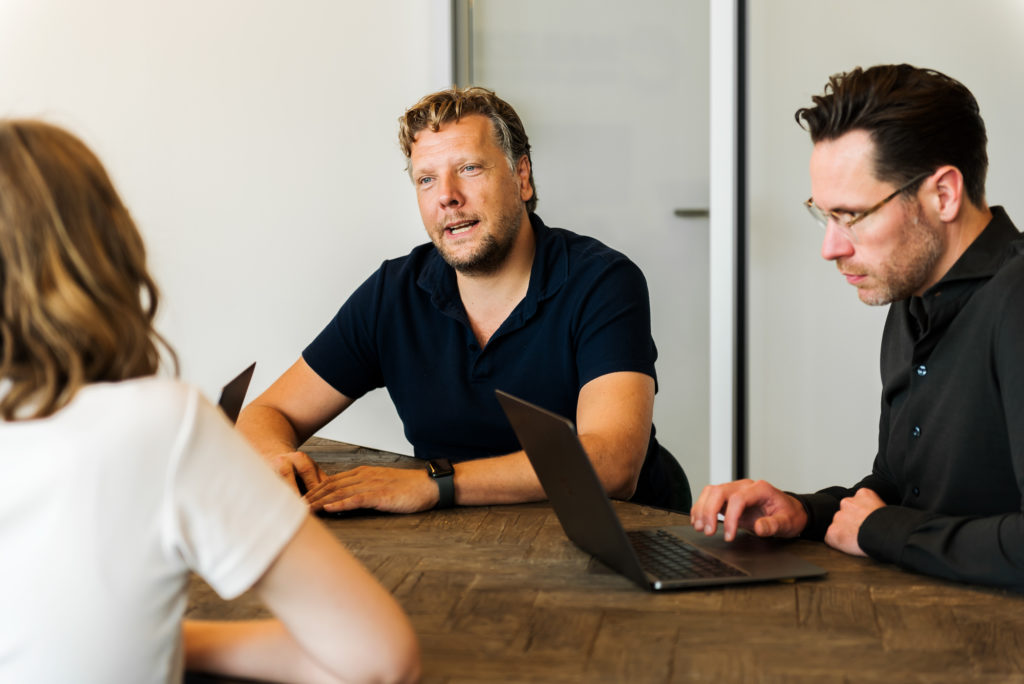 Let's talk!
Whether you're looking for a new platform, a partnership or just want to have a cup of coffee and a chat: we'd love to hear from you.