Analytics: Boost your results
Analyse & optimise your campaigns through analytics in Maileon.
Analyse & Optimise your campaigns with our email analytics tools
When you send an email to your audience, you expect it to land safely in their inbox. Ideally, your audience also opens and engages with the content in your email. Unfortunately, this is not always as easy as it sounds.  
That's why the right software enables you to create extensive reporting and analytics in order to optimise your campaigns. Insights into your email marketing data will allow you to determine whether your marketing activities are as successful as you expected them to be. If it is not, the insights will give you clues on what you need to change. That way you can yield the ROI you were hoping for from your email marketing campaign.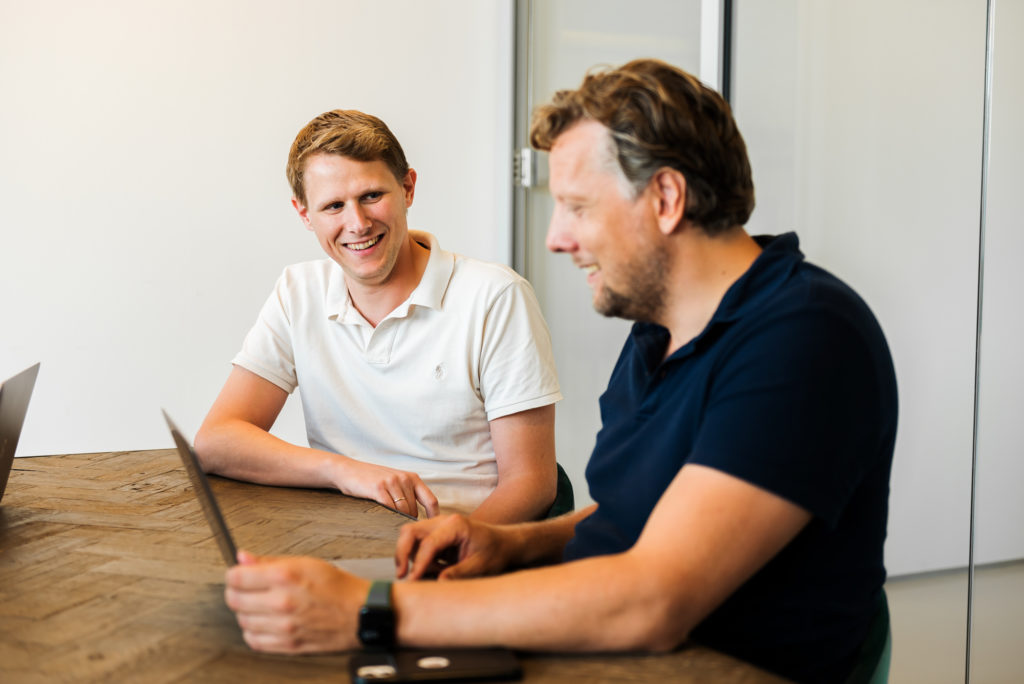 Improved performance with email conversion tracking options
There are many different options for tracking, such as delivery, engagement, click-through rate and conversion. These valuable insights will help you optimise your campaigns for improved performance.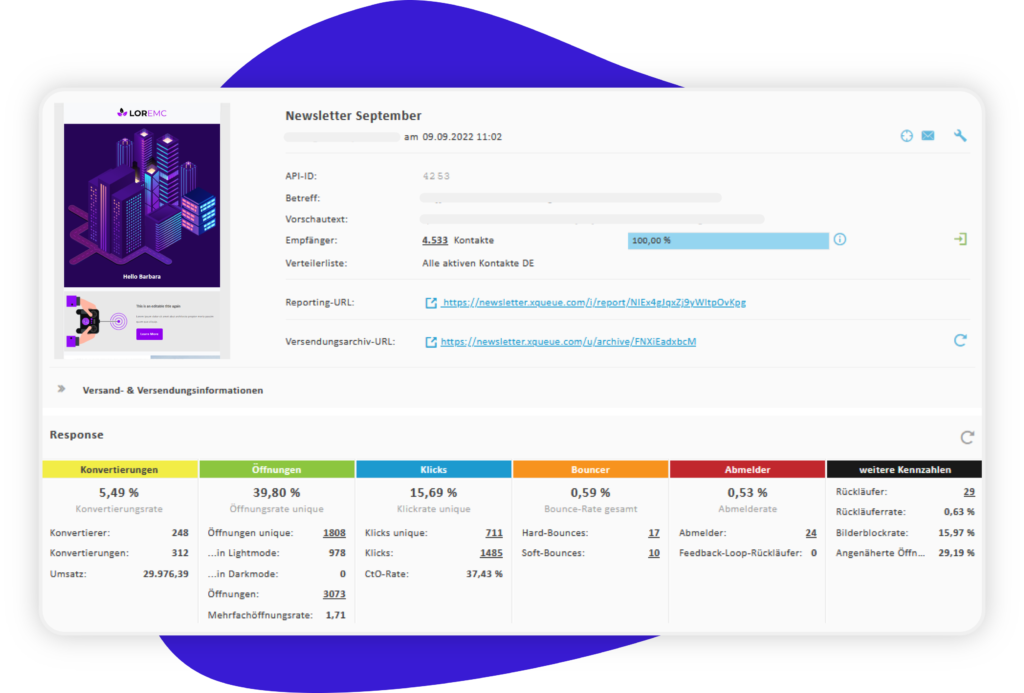 Improve your workflows, based on marketing data
The right data gives you great insights into the mind of your audiences. Analysing their behaviour and responses to your campaign allows you to maximise conversion and ROI. Among many other metrics, you can track delivery rates, open rates, click-through rates, click-to-open rates and conversion rates. But also bounce rates and unsubscribe rates.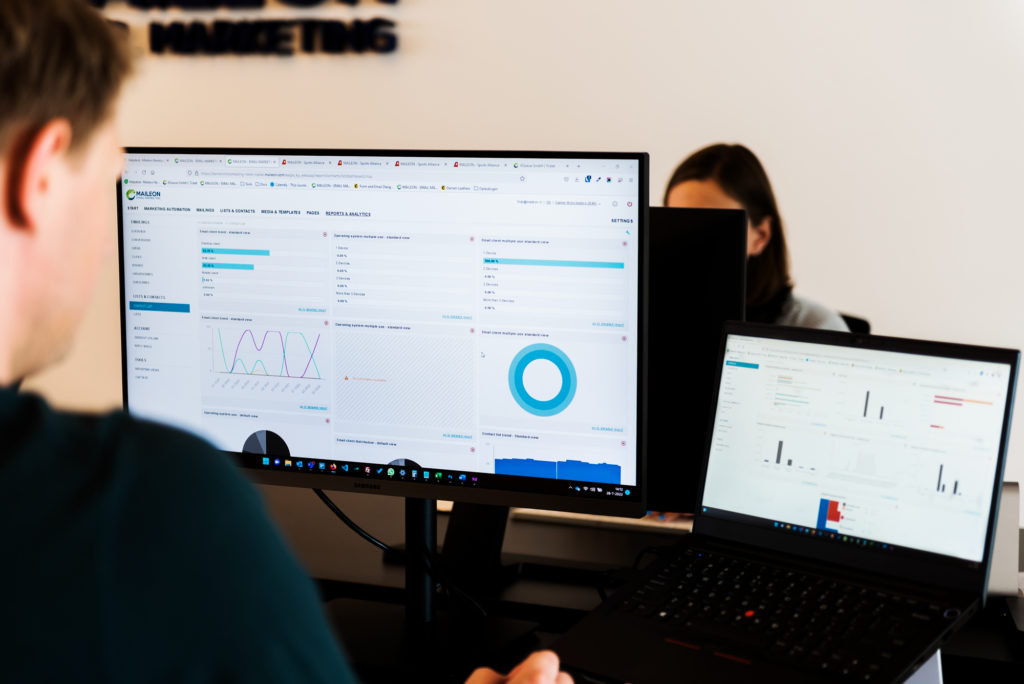 A customised campaign performance dashboard
Within Maileon you can customise reports and dashboards so they fit your reporting needs. The contents of the dashboard are also customisable. Simply drag and drop the data relevant to your business in your dashboard, and it will present you with reports that only contain the data you need. Maileon offers more than 42 standard (real-time) reports on mailings, lists, contacts and accounts. 
FAQ
What should we look for in email marketing analytics?
What to look for in email marketing analytics really depends on what your marketing strategy looks like, and what your goals are. If you are looking to increase your sales, conversion is obviously important, whereas if you are merely looking to grow your subscriber list, you will be looking to get insights into other metrics. Make sure to link your metrics to your business goals. With Maileon, you can customise your dashboard to reflect only the metrics that are important for your business, so you will not have to dig through marketing data that is not relevant to you.  
What email metrics are important to track and measure?
In your dashboard and reporting, you will find extensive data on the performance of your email. Some data is important to track on a daily or weekly basis, other data is more relevant long-term. Analytics that you could check weekly are for example the direct results, like click-through rates, spam reporting and overall campaign performance. Data that is generally more relevant on a long-term basis are revenue per customer, opens per customer and mobile open rates.  
How do we track if emails are opened?
The open rate of emails is one of the metrics that can be found in your dashboard and in reporting. It notifies the sender when your email has been opened. The methodology behind this tracking is an invisible image pixel that is added to the emails and that can detect the exact time when an email has been opened by a recipient.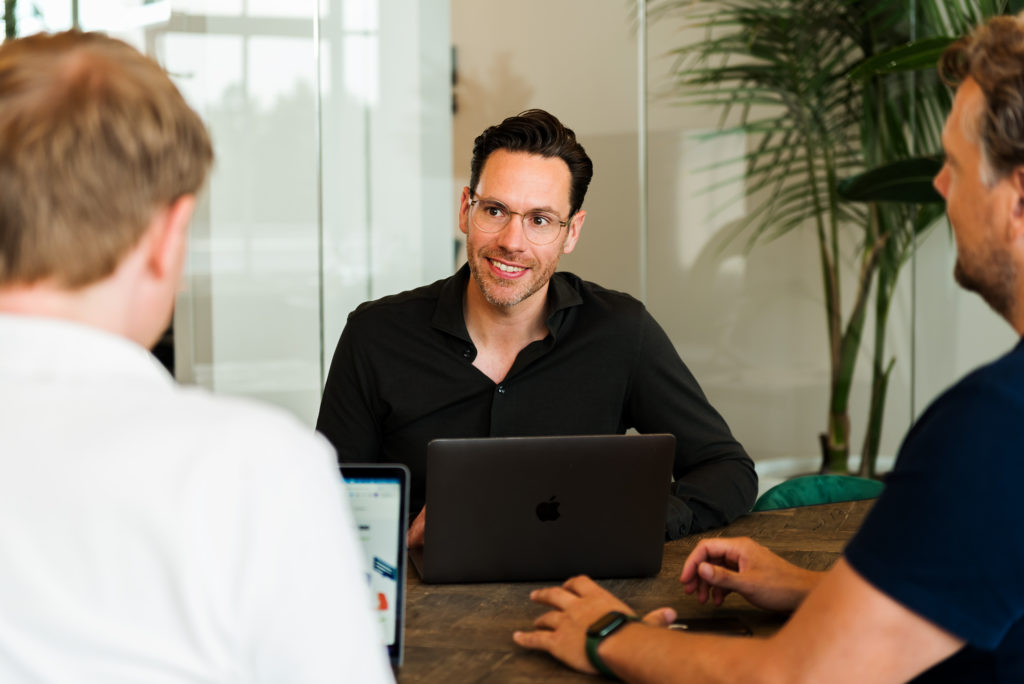 Looking to grow your business?
Book a demo with our specialists to get a complete look of the marketing automation platform that can match your ambitions.